FREE INJURY SCREENING
If You're Experiencing Pain – Don't Live With It!
All-Pro Physical Therapy provides Free Injury Screening:
Free injury assessment by a Doctor of Physical Therapy

Complete explanation of findings, including severity of your injury or pain

Injury care plan or physician referral, if needed

Get peace of mind
From The Doctor's Desk – Expert Advice For A Healthy Life
At All-Pro Physical Therapy, we provide cutting edge information and references to studies that support or dispute various treatment approaches. As the literature is updated, we will make every effort to continue to keep our referring physicians up to date regarding the best treatment solutions and practices in rehabilitation. In addition, we provide assistance with research studies. If you would like to team up with All-Pro Physical Therapy to provide the community with health seminars, or have any questions, please feel free to give us a call.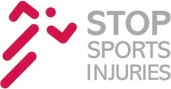 Sports Specific Injury Prevention
In our commitment to improving patient care through research, education, and prevention, All-Pro Physical Therapy continues efforts with a community education initiative called "STOP Sports Injuries" and conducts seminars and provides information to coaches, parents, young athletes and the community throughout the year.